HELPING INDIA BECOME COMPUTER LITERATE
Working with 12+ schools around India
classes taken by Volunteers
students learnt how to use a computer
Who we are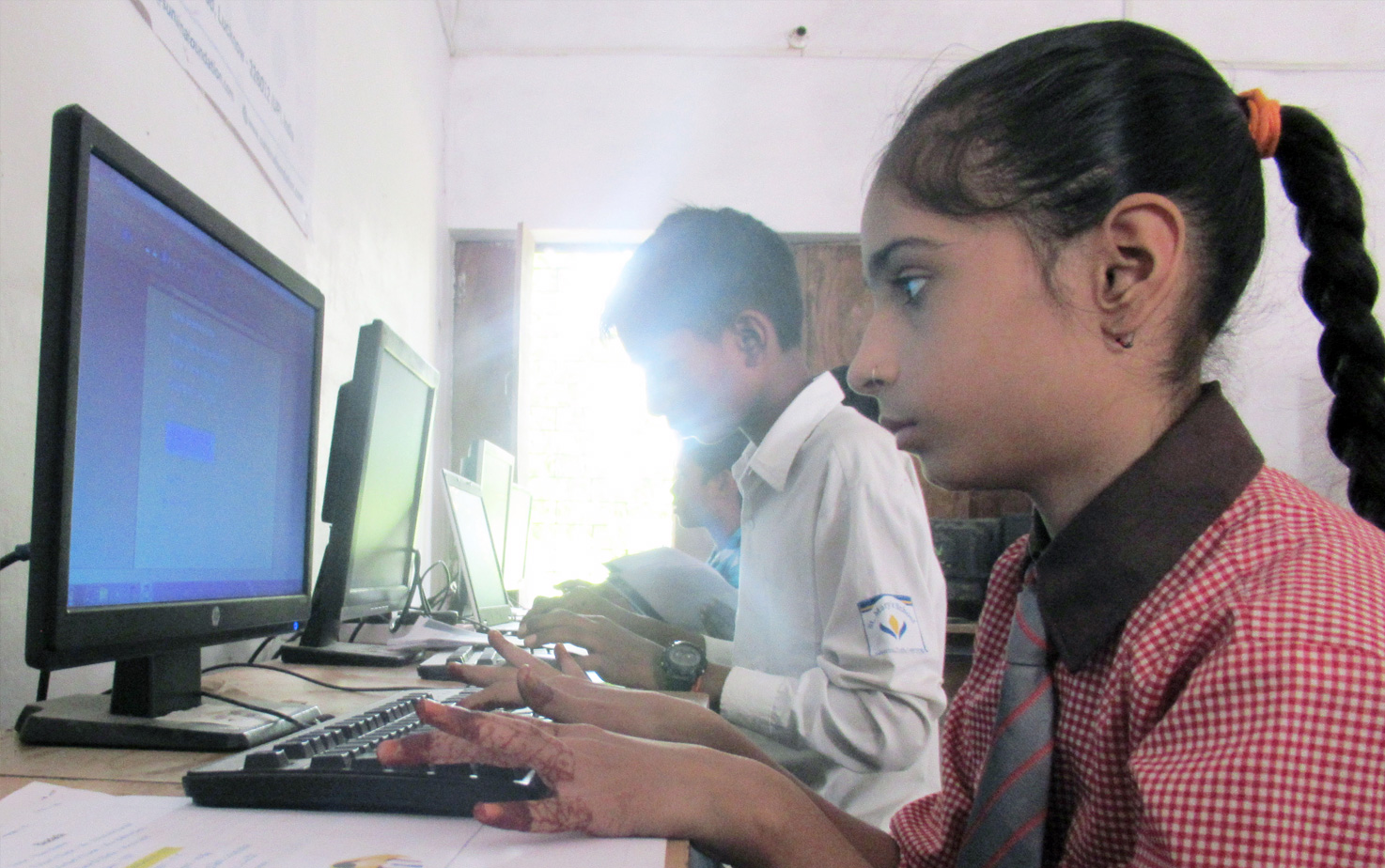 Today, lack of computers and lack of computer literate teachers have to led to a significant part of India's youth becoming digitally excluded. Only 10% Indians own a computer and only 6.5% are computer literate (know how to use a computer).
At Sunaina foundation our mission is to bridge this digital divide and to ensure that every Indian has access to a computer and is equipped with the knowledge and skills required to use it effectively.
How Sunaina Foundation works
An enthusiastic group of volunteers
Reaching out to local bodies, schools, and individuals
Provide them with hands on training
Happy Computer literate Individual!
A step closer to 'Computer Literate India'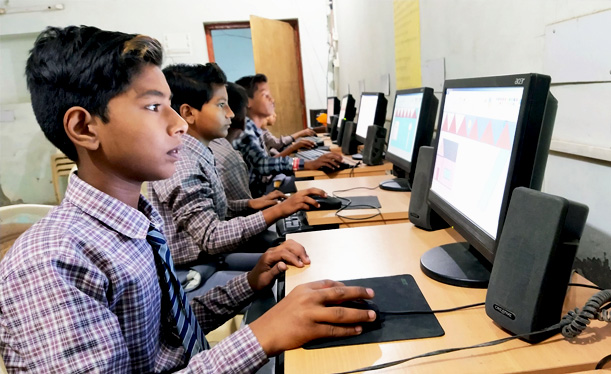 help people learn computers
Our volunteers, as part of our 'Giving IT Back' program, seek to improve the rate of computer literacy in India by providing hands on computer training to those who have had little to no access to computers.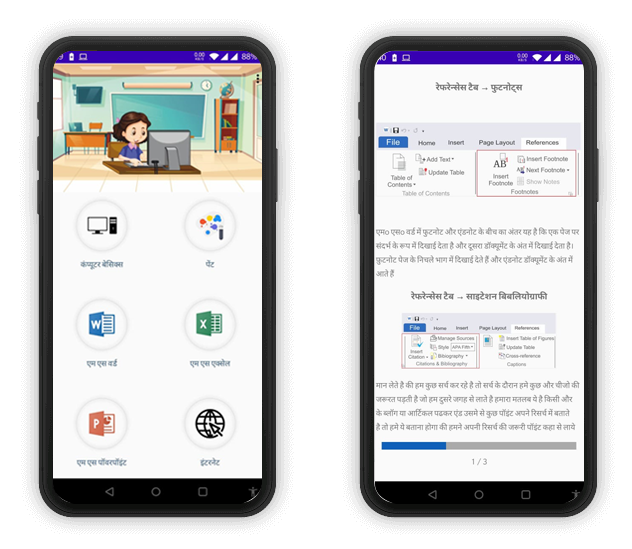 provide tutorials via our Digital Guru mobile app
Our 'Digital Guru' mobile app is for individuals who are new to computers. It supports them through their computer literacy journey at each step, right from learning about the different parts of a computer to learning how to browse the internet and use applications such MS Excel, Word and PowerPoint.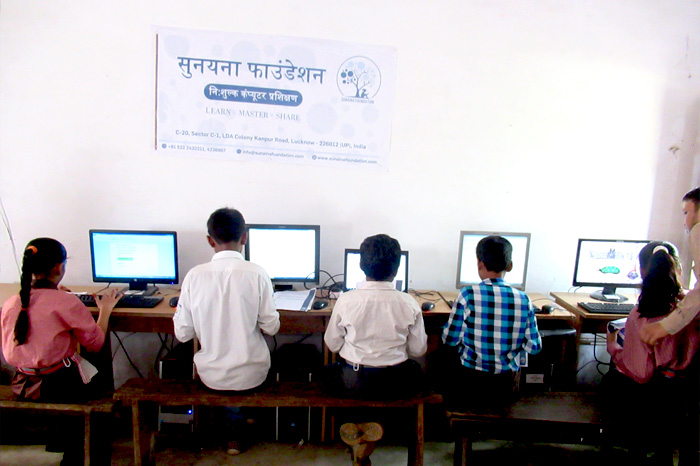 match Computer donations to organizations that most need them.
We bridge India's digital divide by procuring computer donations and providing them to organizations that most need them. We also perform regular checks to ensure that the donated computers are operational and being put to good use.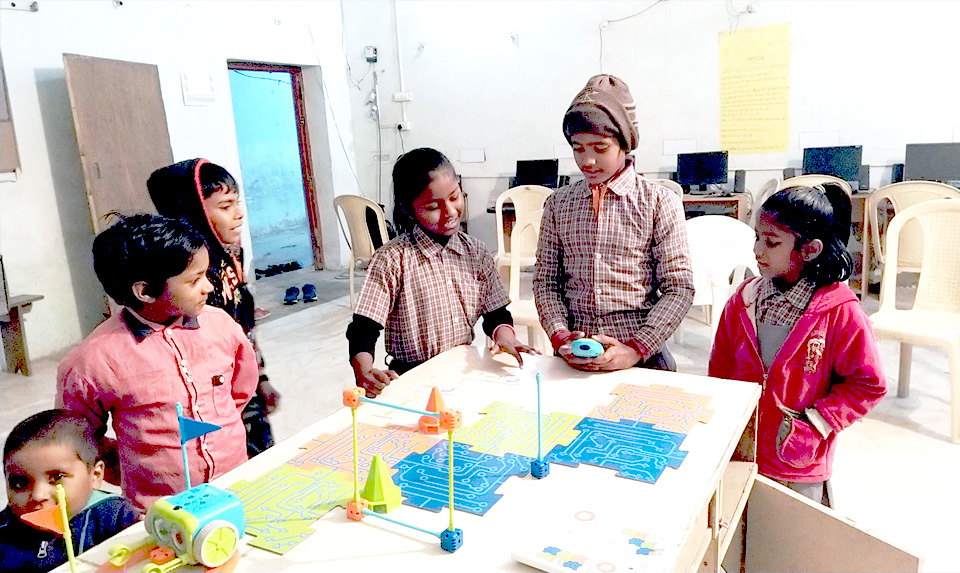 introduce kids to the world of programming
Our 'Aspiring Coders' course uses engaging gadgets such as programable drones, robots, BBC Microbits and MIT Scratch to introduce kids to the world of programming. It is important that these young minds view computers as a tool to create and not just consume.

Our Vision
We envision that computer literacy should have a PAN-INDIA reach. Children and adults should become computer literate irrespective of their background, economical or social status and exposure. We want India to be computer literate.
Our Mission
Our mission is to make computer literacy accessible to learners from underprivileged or marginalised backgrounds. We want to incorporate active local participation from schools, community centres and volunteers in promoting computer literacy amongst the ones who need it but cannot afford it.